On the way back to my grandma house last Saturday, Ah B
(my brother)
suggests that we all go swimming at the Serian Rancan waterfall.
It was so hot at that day so go swimming is definitely a good idea. Rancan waterfall is situated at Serian,To reach there, it took us almost one hour car ride from Kuching town. It is like a recreation park cum waterfall, by the time we reach there is 03:00pm. The water is not very torrent cause there's been no raining for quite a few days so is not that fun. Last time when I was here, it was raining session. The water flows very rapidly, when the water hit you. You will feel that you are been pulling away by the force of the stream very fun and scary. When I go swimming, the most fun thing to do is diving into the water. I love to dive from a high place, love the feeling when I am in mid-air.
There are many people went there swimming that day, the place was very crowded. We then find a place to put our stuff, then I hurry and jump into the water. *gegeeegege* the water are very cold. After a few minutes I start to get use of the cold water. There are a few young kids, they are very brave. They dare to jump from the highest cliff edge, and dive into the water. I also give it a try, and when I reach there it really freaks me out. When is my turn to jump 1.2.3…I hop like a frog flow in mid-air and less then 2 second I was in the water already. My brother and my friend they all laugh at me, it was fun :)
We went home after 4:30pm, when the time I go home I start to sneezing. It was cold, cold, cold. I had a great time at there, will come here again soon, maybe during the raining session.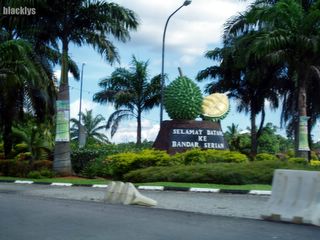 Durian fruit a symbolic of the Serian town.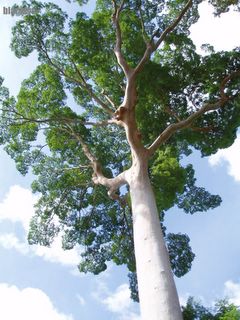 A very tall tree on our way to the waterfall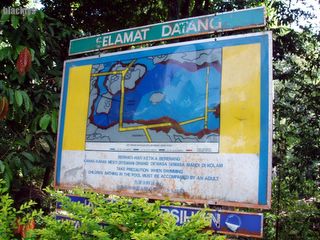 Welcome to Rancan waterfall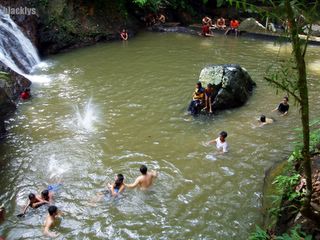 The water is not very clear, but is cold.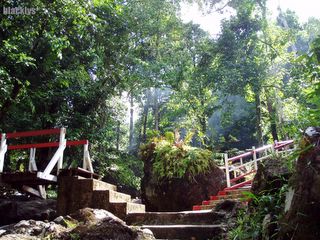 This place had been developed as one of the tourist detination.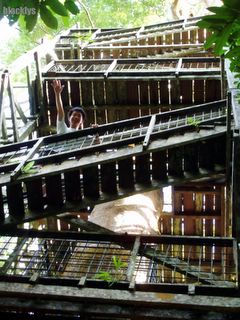 hi hi…here I am. Can you see me?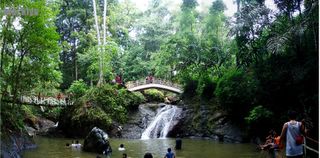 A part of the waterfall.