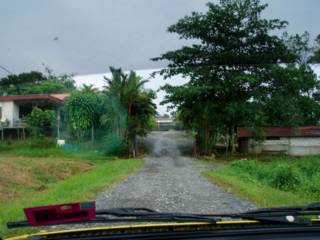 Went to Jong Croc farm last weekend with Dine, Tze Yong, and Jing.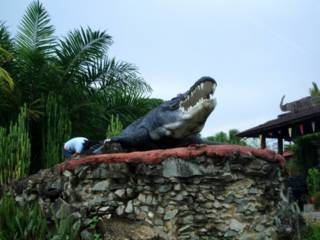 The monument of the monstrous "Bujang Senang" crocodile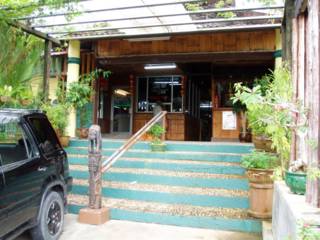 Main entrance, for adult we have to pay RM8.00 per person. Kids is ar..forgot.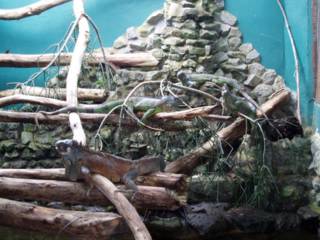 Iguana, at first I spot only the brown color iguana. Then Tze Yong told me there's another three green color iguana, I just notice.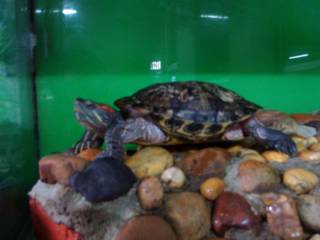 Small little tortoise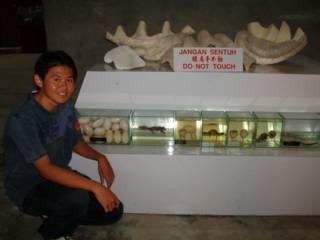 A few specimens of crocodile eggs, and new born baby croc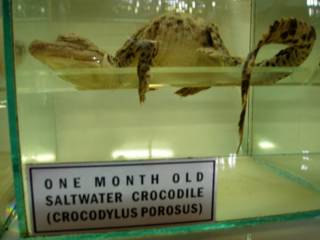 One month old saltwater crocodile
Lee Chin with a tank of dead crocs specimens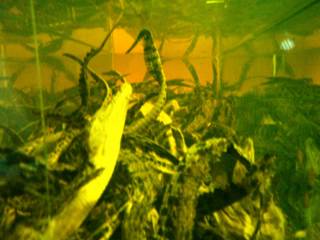 A close up view on the dead baby crocs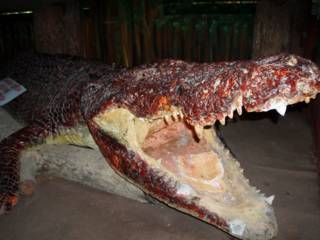 Another specimen of giant crocs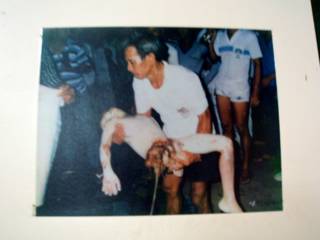 This is the kid that been ate by the legendary "Bujang Senang" giant crocodile, as you can see the boy right leg is gone.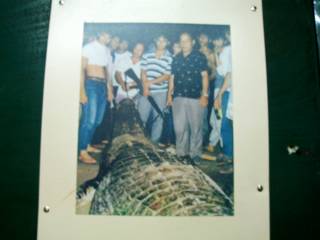 This is the giant "Bujang Senang" crocodile.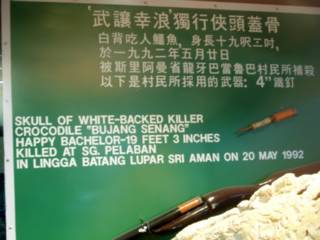 The white-backed killer crocodile "Bujang Senang" a.k.a Happy Bachelor 19 feet long, and is killed by a 4 inches Nail. In Lingga Bintang Lupar, Sri Aman on 20th May 1992.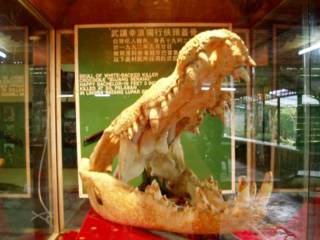 The skull of Bujang Senang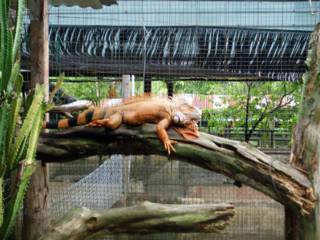 I think this is iguana too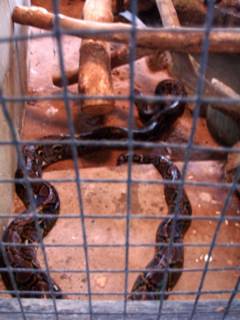 Python snake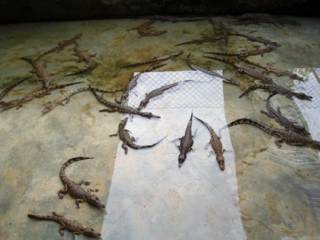 These are all the three month old baby crocodile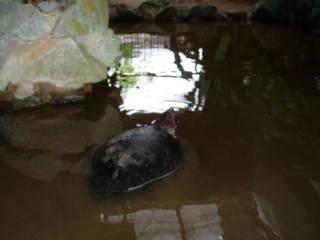 Tortoise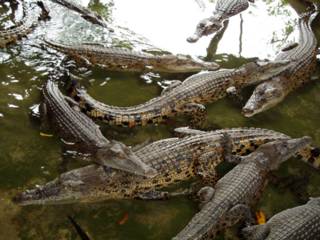 Crocodiles less than one year old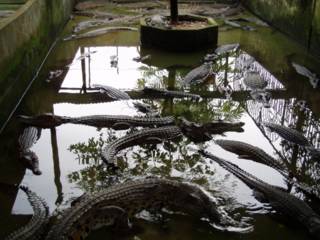 When we stood near the crocs, it all swam near us. And some of them start to biting each other, is very scary man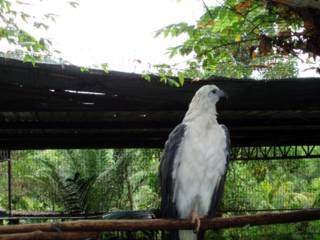 Hawk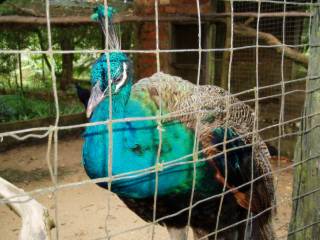 Peacock
Grizzly bear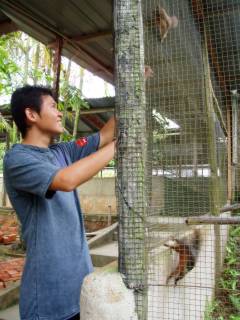 Tze Yong teasing the squirrel "Chip and Tails"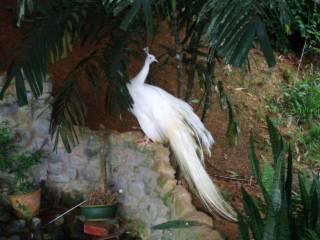 When we proceeds to the second end of the croc farm, a very beautiful white peacock welcome us at the entrance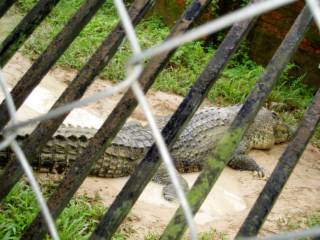 His name is Pak Indon a.k.a Indonesia Grandfather, this saltwater crocodile was brought into Sarawak from Indonesia, Pontianak, Kalimantan at the year 1963 at the age of 3 and weight only 15KG, with the length of 1.5 meter. Today he is the grandfather among all the young crocodiles in this crocodile farm.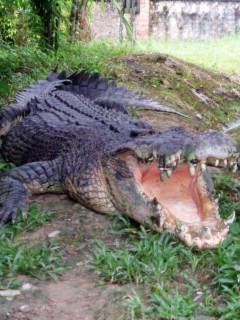 This guy is called the Bujang Sudin, male estuarine, saltwater crocodile. He is very danger to man and livestock, caught by the village of Kampung Gedong at Batang Sandong
(Sandong River)
in Simunjan, Samarahan division at the year 09th September 1988.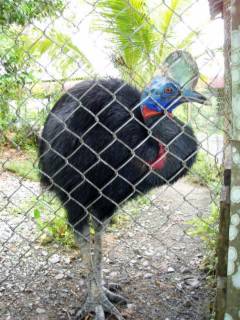 This is the cousin of Big Bird from Sesame Street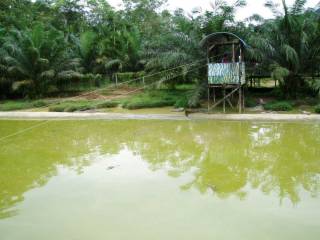 When the clock strike 03:00 pm, if feeding time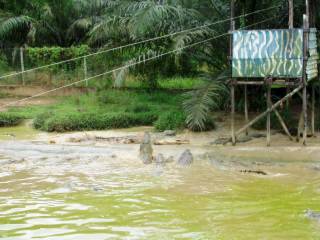 The guy who feed the crocs call the crocs by hit at the bell that hang at the small house, and the crocs all swim near him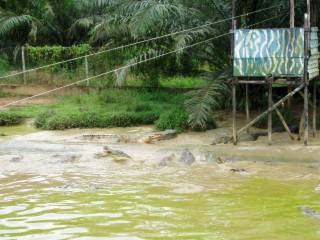 They are fighting for food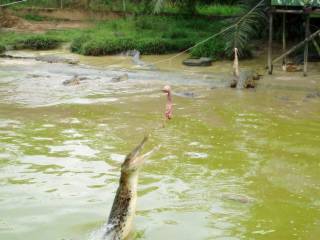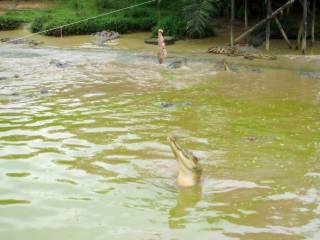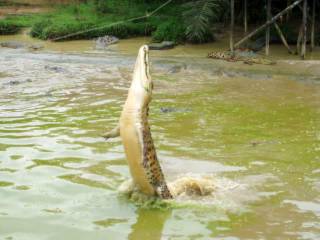 See how the croc leap into the air to eat the liver that hung up there.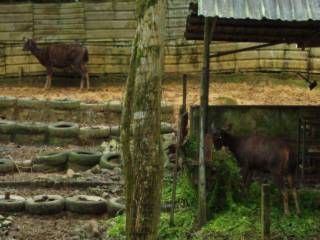 After the feeding, we then proceeds to visit the rest of the animals. This is Kancil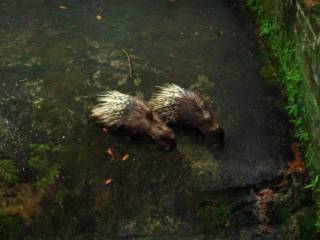 This is ... porcupine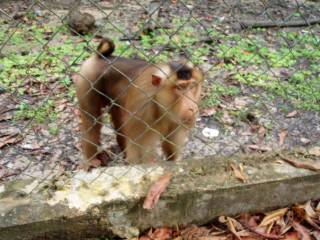 Monkey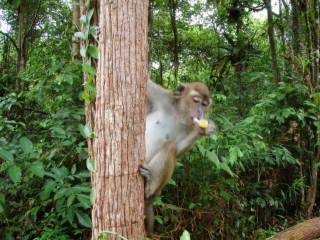 This one is set free by the owner, and asks food from the visitor.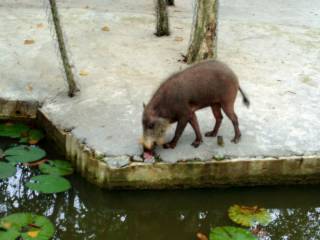 Piggy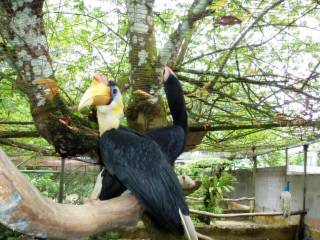 The bird of Sarawak the Hornbill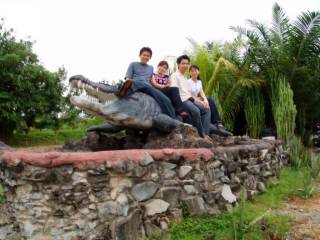 A group photo of us with the Bujang Senang.